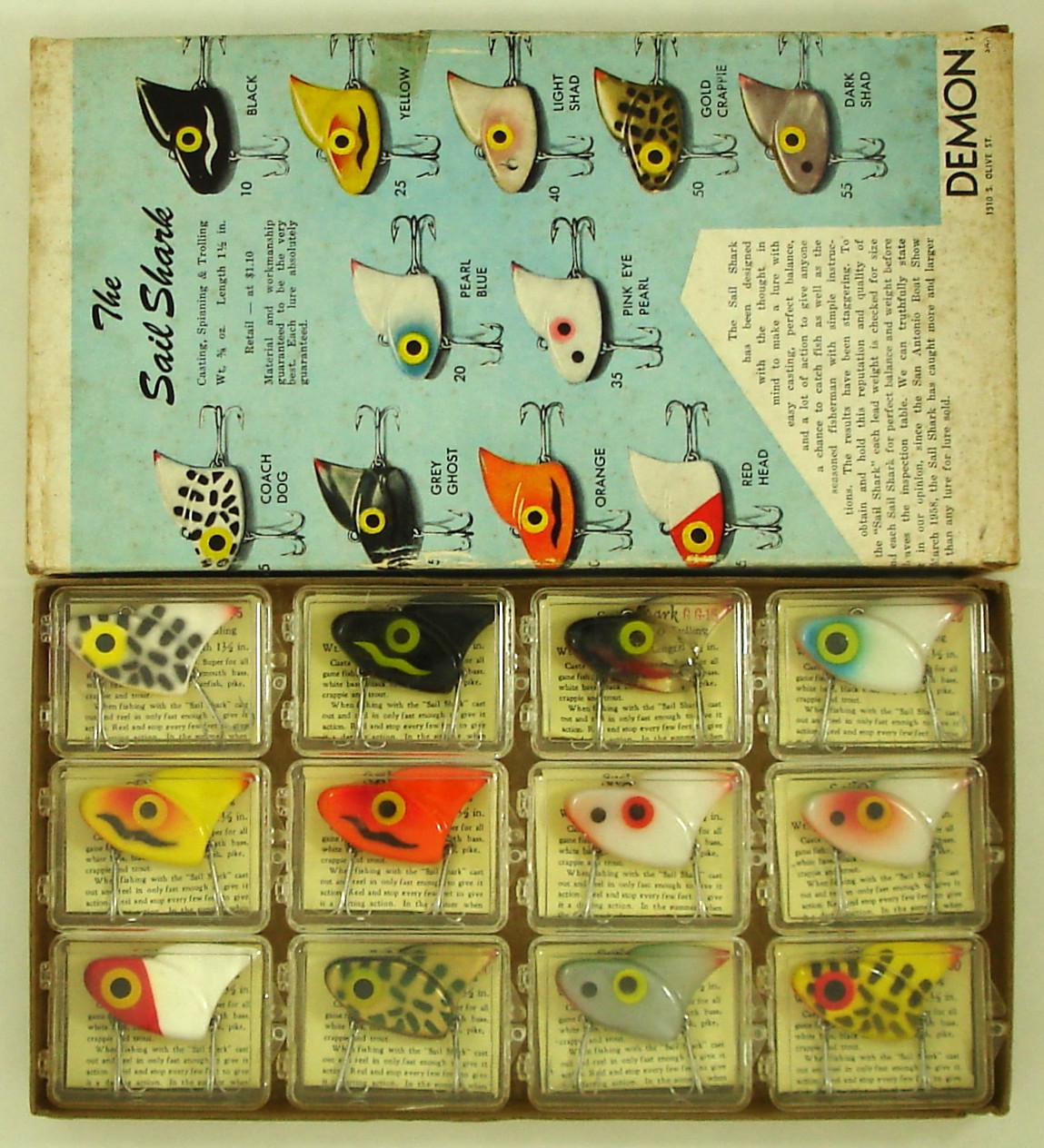 Salesmen set above:  The bottom end of the box is stamped with "SALESMEN SAMPLES" in red, "SAIL SHARK" and "1 DOZEN ASST." in black.  All the lures are stamped on the belly with "SAIL SHARK" except the black shark and the grey ghost.  All the plastic box inserts are stamped with the alphanumeric lure code in red.  This set apparently belonged to a fishing tackle salesman in the 1940s and 50s who gave it to a relative, who subsequently passed it on to an eBay seller.

Group of Sail Sharks – from  a collector in Iowa.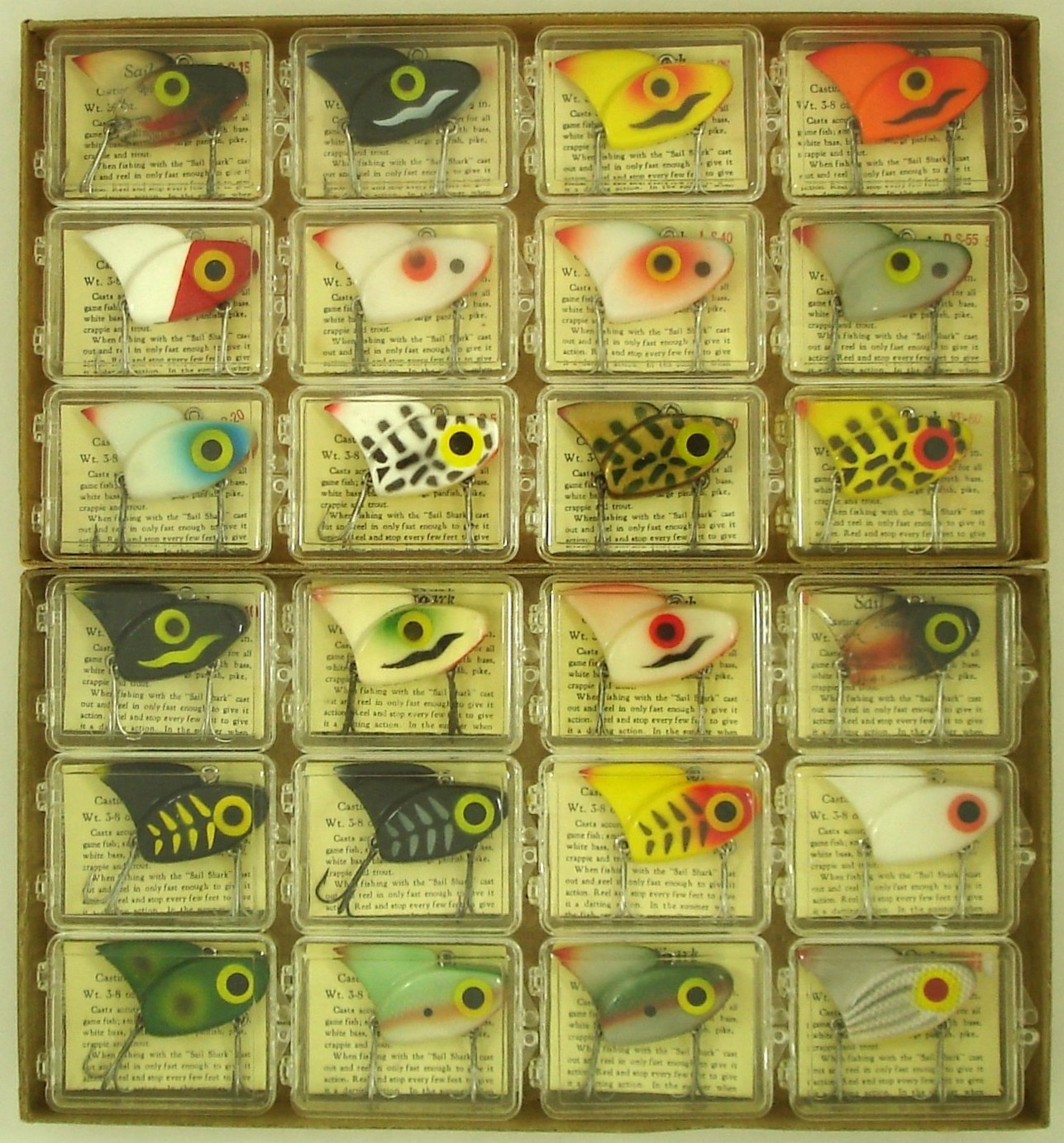 Demon Sail Shark counter display:

Lightening bolt shark – possible precursor to the Sail Shark "mustache."  Clipped fin may indicate a copyright/patient issue with another fishing lure company using the lightening bolt.  The lightening bolt smooths out into a mustache.  Considering the placement of the lightening bolt, it could also be viewed as a depiction of a shark mouth with teeth.  Also found in yellow with black lightening bolt.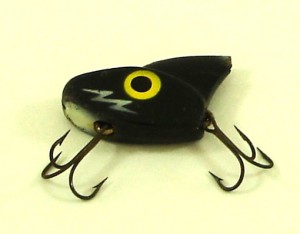 Early coach dog pattern on left, later version on right: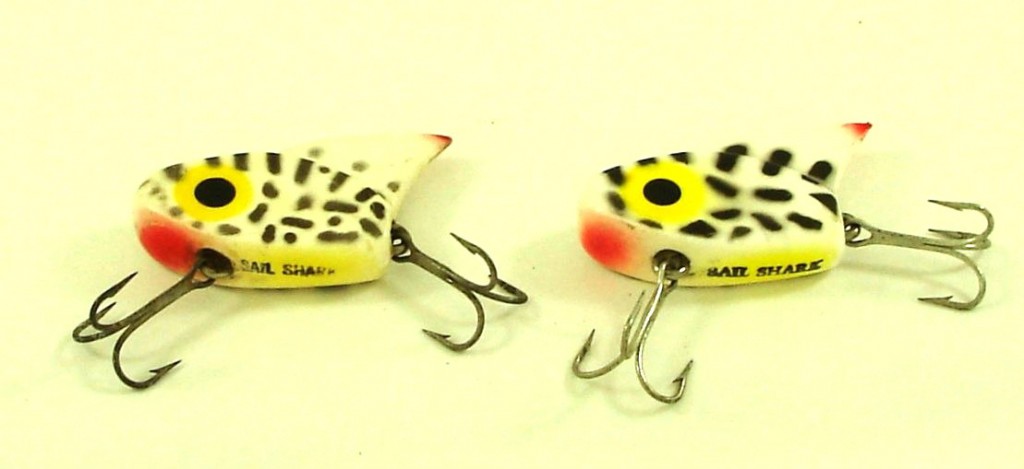 Different belly stamps used by Demon Lure Company on the 200-series Sail Sharks.   Also, many lures were not stamped.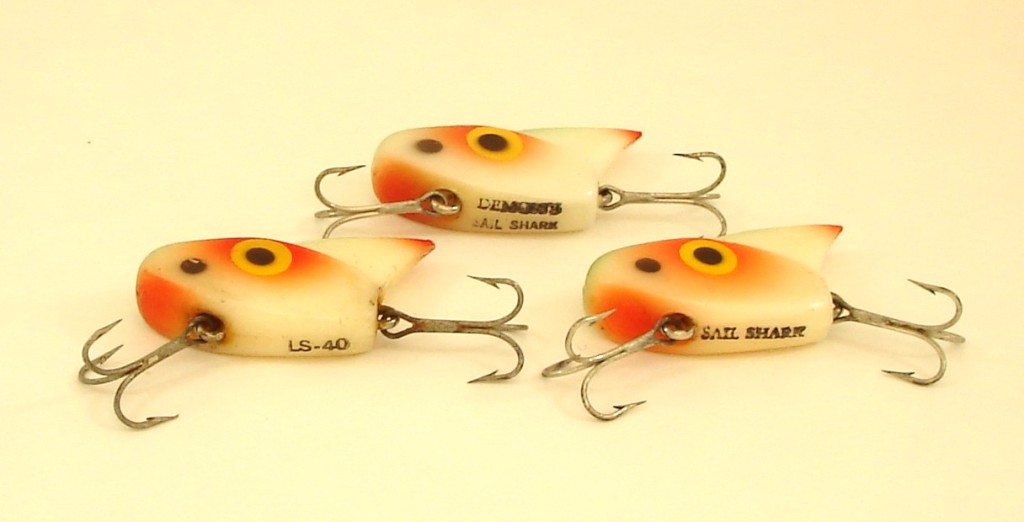 Evolution of the White Sail Shark:

Goodbye mustache: replaced with ribs, stripe, and spots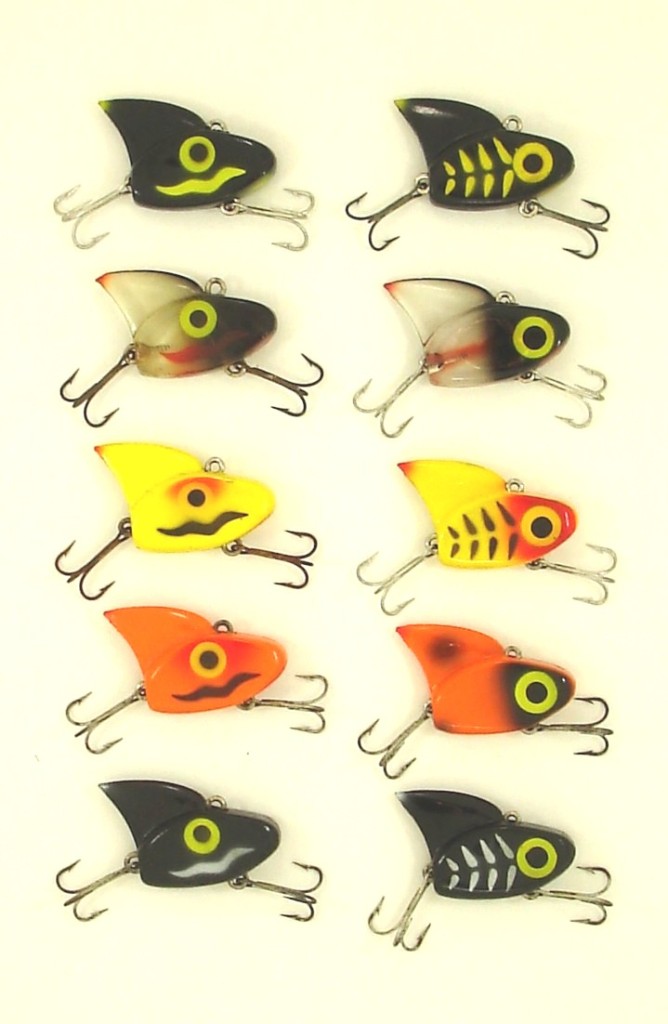 Another version of the shad?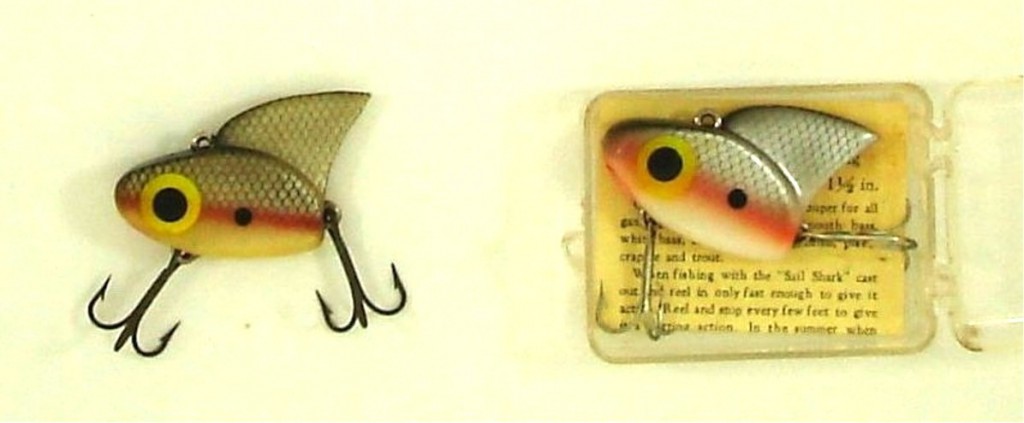 "Glitter" shark: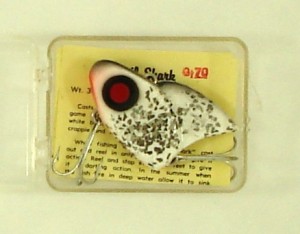 Early pattern experiment?  A white Sail Shark with black mustache was over-painted with green and then black using the early coach dog stencil.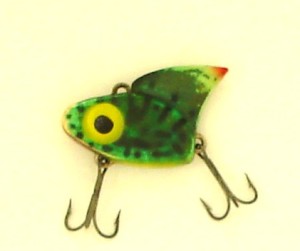 Color variations:  silver scale version of the gold scale Sail Shark.

Color variations:  dark eyes.