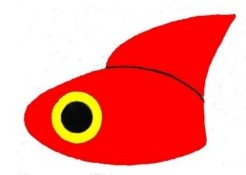 Early Sail Shark Events:
March 1958 – The plastic Sail Shark was introduced at the San Antonio Boat Show, Texas.

August 1958 – The Wilson Tackle Co. in San Antonio, Texas, published an advertisement for Sail Sharks in The Fisherman magazine.  Wilson Tackle Co. was apparently one of several local outlets for lures made by the Demon Lure Company.

June 1960 – The Demon Lure Co. was mentioned in an article published in the Gilmer Mirror (Gilmer, Texas).
Julius S. Black, Sr.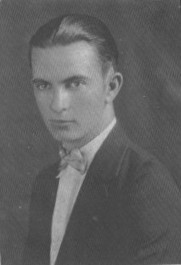 Site dedicated to Julius S. Black, Sr. (1907-1963) – Founder of the Demon Lure Company in San Antonio, Texas; maker of the Sail Shark and The Bat fishing lures.  According to his youngest daughter, Julius Black was a jeweller, but started in the plastic molding business in 1946 when his wife died so that he could work from home and take care of his children.  In addition to designing and manufacturing the Sail Shark and Bat lures, she said he also molded fishing lures for other companies including Padre Island Company (PICO).  He spent numerous evenings at the kitchen table working on lure designs, and field-tested them in local rivers in the San Antonio area and also in his bathtub.

The Demon Lure Company was sold to Lazy Ike in 1963 after the death of Julius Black.